Completed construction of the world's longest sea bridge
In China has finally completed the construction of Delta's longest sea bridge, which stretches over 55 kilometers, connecting three settlements of China: Hong Kong, Zhuhai and Macau. Moreover, this unique bridge was built near the most vibrant sea route, which is held annually to 5 thousand commercial vessels .
However, tests of the bridge will begin only next month, and after that residents of the above cities will be able to get from one point to another in just an hour.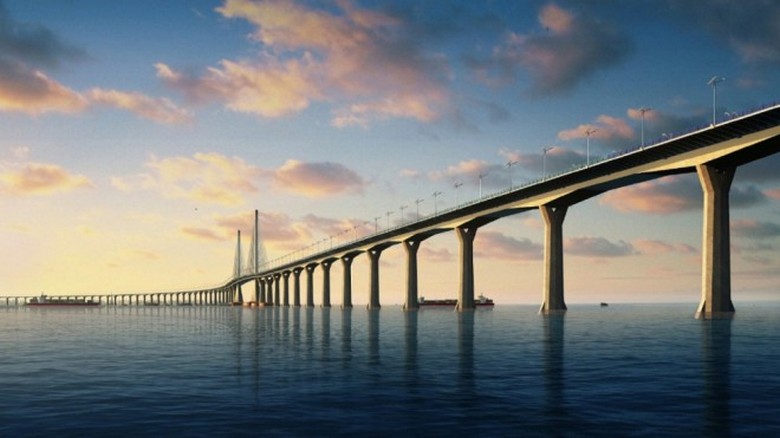 The designers and then builders Delta has done everything possible to make this Grand structure was resistant to any natural disasters and cataclysms, for example, design can easily withstand an earthquake of magnitude 8 on the Richter scale. The bridge also has three artificial Islands and the unique underground tunnel 7 kilometers long.
Video: Completed construction of the world's longest sea bridge