Malaysian driver four times he met the same woman on the same road
The world wide web there was an interesting video, made on 28 March, about half past three in the morning. It is reported that the material was received on one of the roads of Malaysia DVR was passing through her machine.
Include the following video, you can see the mysterious footage with my own eyes. The owner of the car convinced him that night met the real Ghost, and he is very happy that managed to stay alive. According to local belief, to meet a Ghost is considered at best a bad omen, and at worst, a phantom will certainly attack you and take your soul .
A mystic woman is scared to death of a Malaysian driver
Malaysian says that at the time was driving home. At some point he noticed at the roadside a woman in a red jacket and spotted dress, which was slowly walking down the road and was turned back on him. Due to the high level of crime in the country, our hero was afraid to offer a ride to a stranger. The man went on, and after a few turns saw that he's back, definitely ran a chill. The headlights seemed a woman who looked exactly the same. She had the same figure, same hair, and was dressed as the previous one. The driver began to reassure myself that it's just a big coincidence, but deep down suspected something was wrong.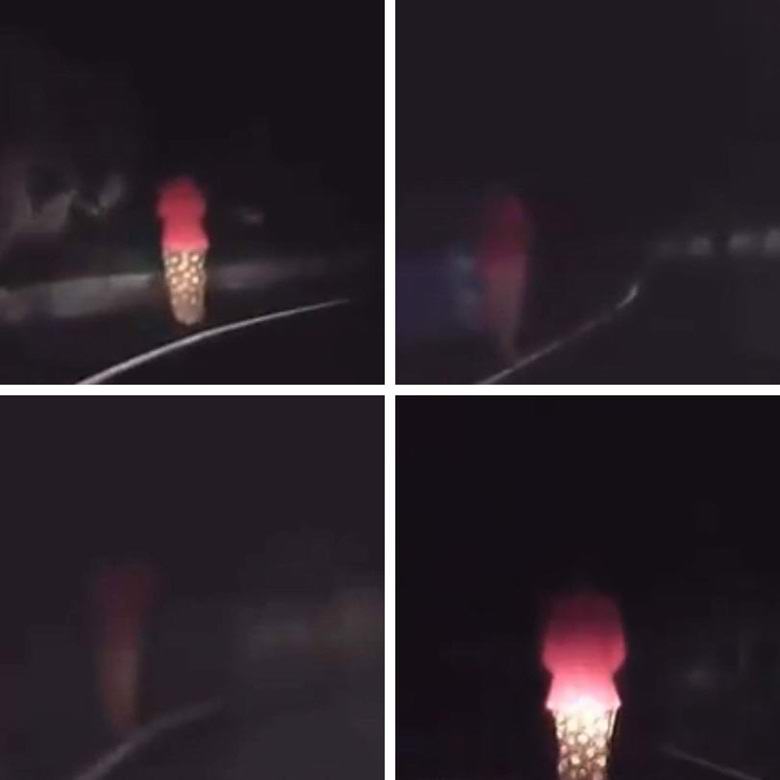 Imagine the shock of our hero, when moving forward along the road, he saw the woman again, and then again! Thus, it was on a dark road four times! The last time the lady appeared right in front of the car and just leisurely walked along the roadway. The video ends with a motorist at the sight of this picture pulls back. According to the Asian, he turned onto a side road and quickly drove away. A sinister stranger is no longer disturbed him, although he now tried not to look around. Malaysian still can't recover after the experience.
Once in the Internet, an unusual video was instantly interested in mysticism susceptible to Network users. Certainly, many agreed with the driver that we are talking about comes from the subtle world, which always materialized in front of the machine. A coincidence that can hardly be: what are the odds that on the same road at the same time would be four identical-looking person? However, some skeptical commentators felt that this may be a hoax. Allegedly, the driver agreed with four friends, and they dressed the same, to get into the lens of the Registrar. However, this hoax has a lot of users seems to be even more fantastic than what happened: only a madman would do such. For what, you ask?..
Video: Malaysian driver four times he met the same woman on the same road