Spanish ufologists showed rare footage of UFOs over Moscow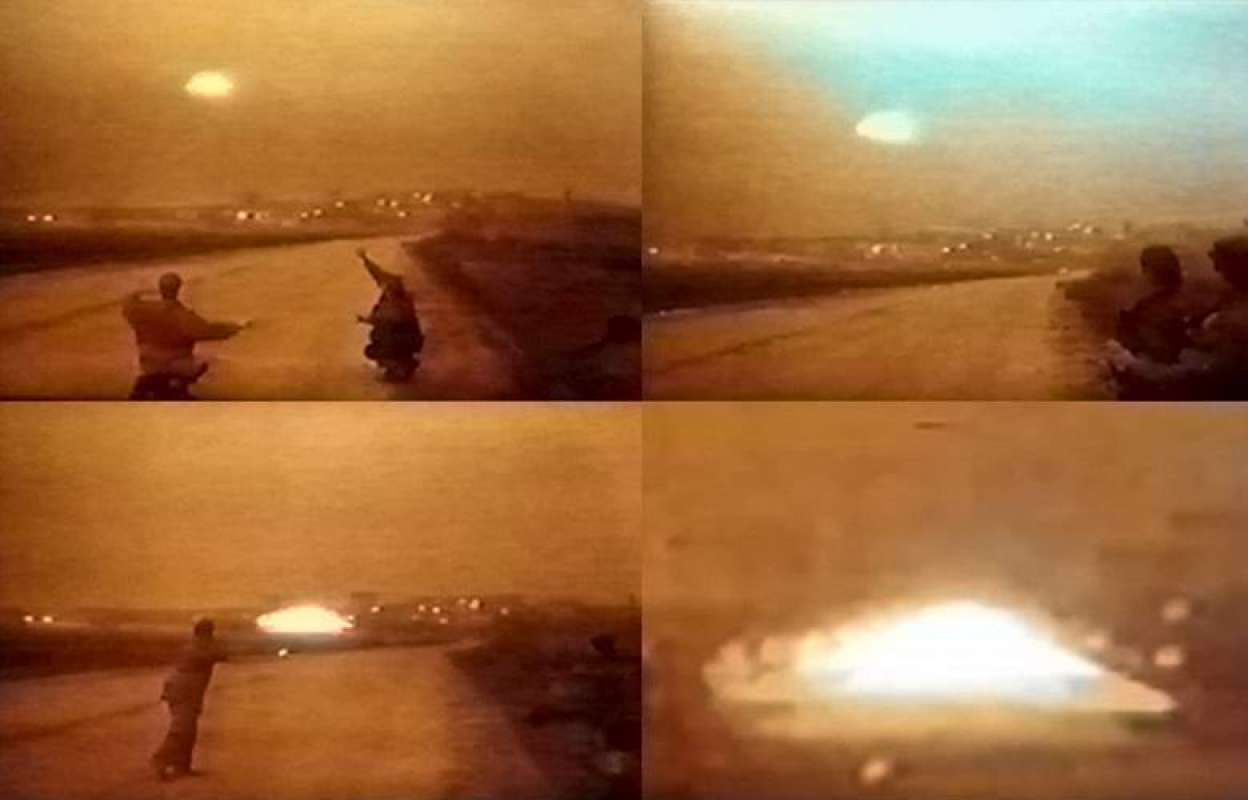 Spanish researchers who are engaged in unidentified flying objects, few days ago published a startling footage, which is well seen the alleged spacecraft of extraterrestrial assemblies, captured in 1995 in Moscow. About the mysterious phenomenon in the Ostankino district announced presenters of the program Tercer Milenio TV.
As stated by the experts on such oddities in their hands is thanks to the witness who filmed a UFO on camera. By the way, an exclusive entry from experts in aliens now, but some screenshots of it they managed to get.
In the footage you can notice a huge glowing object near the Ostankino roads, elongated shape. According to the eyewitness, looking at him was impossible due to the excessively bright light. Length UFOs, alternative scholars believe, can exceed twenty meters.
«How said the representative of the notorious UFO Carlo Clemente, a striking video appeared on Russian television once. This became possible due to the specific liberties in the country after splitting of the Soviet Union. Then Russian TV about this story refused to remember. In addition, a remarkable live no one is recorded to tape, then to put it into the Global network, as at the time, the camera stayed still the Russians at the level of the «primitive ages». Due to this arrangement, Affairs video remains inaccessible to the mainstream,» said one of the Spanish presenters.
However, Clemente still has no doubt that in the secret video it appears the apparatus in which the aliens then flew too close to Moscow, the result of which came under opposition from the air defence and had sat in Ostankino district. Other ufologists from different countries also believe in the reliability of the video that you sincerely want to find for detailed study.
It is no secret that any materials associated with the alleged appearance of alien objects in Russia has been carefully checked and is instantly restricted by the government, therefore, to study these videos or photos at the hands of the authorities, researchers around mysterious events is impossible. According to Clement, the air on the «flying saucer» in Moscow, most likely, will not be able to find if it was already appropriated by a senior person.
Interestingly, the last time a ship of aliens are often seen in the airspace of the Russian Federation. In different cities of strange objects, resembling a saucer, and then hang in the air, and sometimes fall in the forest part of the country. And most of these events were recorded by eyewitnesses before the world Cup, and it is in those cities where there are stadiums, prepared to conduct the long-awaited competitions. Recently, for example,» a flying saucer was noticed during the match Germany-Mexico, held in the arena «Luzhniki» in Moscow.