«Breathing road» filmed after the earthquake in Mexico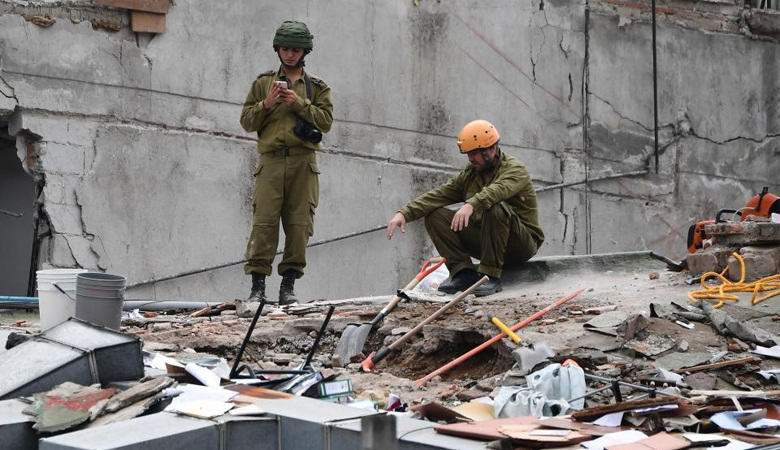 19 September in the Mexican States Morelos and Puebla, and also in the Metropolitan area of Mexico earthquake of a magnitude of 7.1 points. 310 people died and more 4883 was seriously injured. During natural disasters also destroyed more than 40 structures. When the cataclysm ended, the residents of the capital had a strange opening. We are talking about the mysterious phenomenon, the nature of which no one seems able to identify .
Directly on one of the Central streets of Mexico city a small section of the road began to make mysterious fluctuations, rising up and falling back. Surprised locals immediately dubbed this phenomenon «breathing road» and began to remove his not video. However, not all the townspeople were impressed with this anomaly. Many of them ran and even drove on it. Probably most Mexicans were just seriously concerned about this catastrophe and its consequences, without attaching much importance to the fact that the road was moving spontaneously, even right under their feet or wheels.
Video: «Breathing road» filmed after the earthquake in Mexico
Users of the world wide web has put forward several theories on the causes of «breathing road». Some frequenters of the Internet believe that the plates on the roadway continued to move because of weak aftershocks. For others, the blame was the fault of the road surface that the earthquake is like a spring. Others, and does suggest that the earth sleeping giant monster like Godzilla, whose heavy breath and picks up the plate. And fall back they say, under its own weight.
The most likely and terrible supposition that the role of this Godzilla there may be volcanic gases – precursors of a new earthquake…