Scientists saw a mysterious UFO pictures Apollo missions»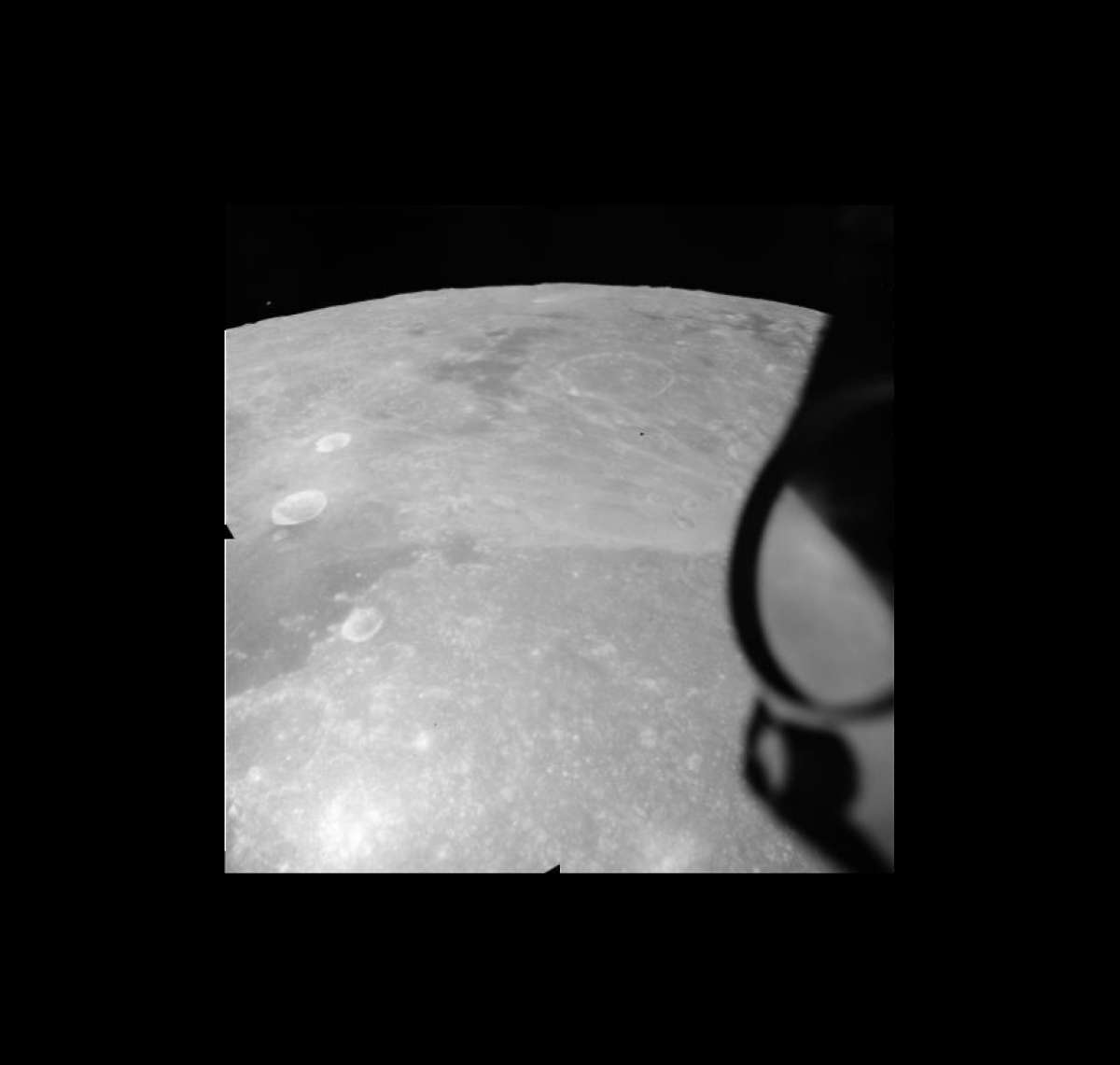 The researcher, known in the UFO community as «Streetcap1», portal «Apollo Image Archive» was published the photographs taken from the archives taken during the mission, the lunar program «Apollo». On the submitted photos you can notice a strange kind of object resembling a UFO. On the Internet even posted corresponding to the event video.
On the video, the researcher shared the photo, which was assigned the code number «AS15-M-1510», obtained by scientists-astronomers from the famous crew of «Apollo-15» on 1 August 1971. At maximum zoom the overview photo you can see that on the left side in the corner at the top right above the Moon is a strange shape white object. Also on the right side and slightly above you can see the oval structure. In all likelihood, this could be the alien ship part.
Also the most attentive can't help but notice another strange object with a triangular shape, placed between your camera and a gray crater. Enough to zoom the camera in and look at photos, and it's hard not to see that the object looks something like an insect that has pincers.
At the same time, scientists do not stop trying to solve the issue regarding the communication of aliens. Apparently, the speech of these beings is based on radio waves, and they have no communication skills the human language, though in a movie in the genre of science fiction aliens all the time talking like verbal methods, and non-verbal.
So now ordinary people will be able to see raised from the archives potential evidence of a UFO. Videos, photos all in the mind. However, UFO it is not precisely known.