In ancient Egyptian ink found copper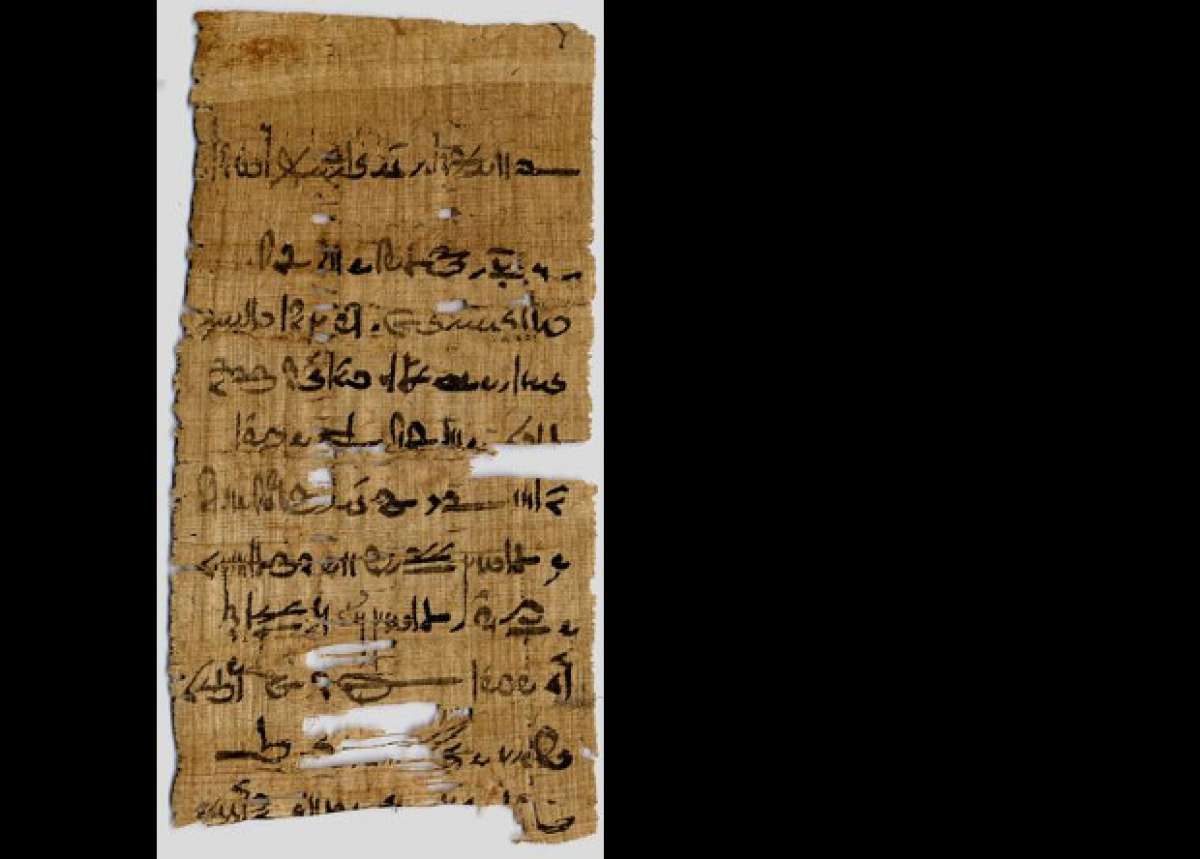 Scientists have made a sensational discovery. The composition of the ink of Ancient Egypt for a long time was copper. Apparently, the people of Egypt for at least three centuries they were produced in a similar technological methods. This was reported in the research posted in the journal «Scientific Reports». Scientists in the field of physics and archaeology from the University of Copenhagen, learned of the ink composition through the analysis of papyri, written in the period from the 2nd century BC to about the end of the 1st century BC
First appearance in the Mediterranean lands of the ink, apparently, is time to Ancient Egypt. From the places they were spread all around the Mediterranean. Before the ink of antiquity almost never subjected to tests and research. Scientists believe that up to 4-5 centuries BC they were made from soot, based on the writings of the great Pliny the Elder, who lived right in the middle of the 1st century and described the technology of creation of ink in his time. But in the previous year published the results of research work regarding the ink composition applied to the papyri of Herculaneum. It is found that there has been used lead compound.
A recent study was conducted by Thomas Christiansen and his team from the University of Copenhagen. They have researched ink with 12 papyrus fragments from Ancient Egypt, stored in a unique collection of the University. Some of these fragments found in a certain settlement for military purposes, Papiris, located in the southern part of the country. The settlement was destroyed in 88-m to year BC, when the civil war took place. Between the ruins preserved thousands of papyri, including the private correspondence of a soldier chorus, Dating from the late 2nd century. BC Scientists analyzed pieces of data correspondences. Other part of the papyri discovered already in temple city library ancient settlement of Tebtunis located in the Northern part of Egypt. These documents were created in the 1-2 centuries ad
Researchers from Denmark conducted a study of fragments of different ways, including the use of such advanced technologies as x-ray fluorescence spectroscopy to learn about the elemental composition of the substance.
It turns out that the ink composition deposited on papyrus, from different places, and even epochs is almost the same. Only 6 of 12 samples from the papyrus Payrise and Tebtunis contained in addition to the sooty copper. Apparently, it was used as a pigment composition. Research leaders think that the people of Egypt, as a variant, used in ink blue copper or malachite. Everyone knows that they were used even in ancient Egyptian civilization in order to pigments of blue and green colors. You can assume that the soot or coal, together with copper compounds used in the manufacture of ink led out from the smelting process from ore to metal.
Note that the first researchers through technologies such as x-ray tomography, was able to «deploy» and even read text that is printed on carbonized Herculaneum scroll.
Here we learned that, apparently, the ancient Egyptians used in their ink compositions for writing copper connection, which is very interested scientists and historians. Thus, all these studies will help scientists learn more about the ancient civilization that prevails in Egypt. Perhaps because of this story revisits some installed before the idea of that sunk into oblivion of a great civilization.