Sweden took video four Suns in the sky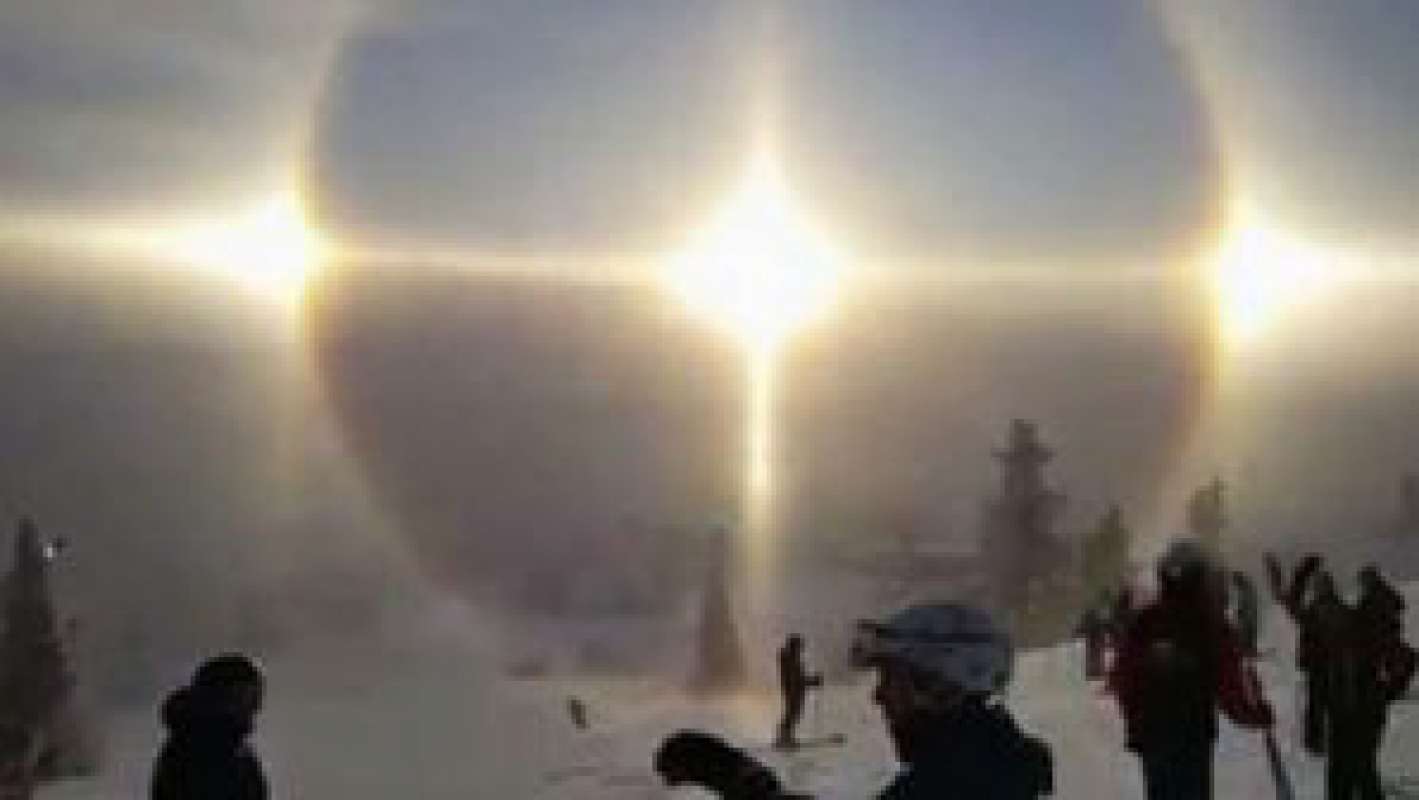 Residents vemdalen ski resort in Sweden, managed to capture one of the most unique phenomena in the history of astronomy – as many as four Suns in the sky. They managed to shoot a video and put it on the Internet. Equally surprising phenomenon was able to observe and photograph the tourists of the ski resort.
Someone from ufologists and conspiracy theorists here were talking about the arrival of alien beings, and even about the upcoming end of the world. In reality it is the celestial phenomenon, where we can see several stars, called halo. It can be formed due to the occurrence of optical illusions.
So an interesting phenomenon has been observed before also, but then it was not so pronounced and lasted less than the current one. Commentators on the Internet have started to share their speculations about extraterrestrial causes of this phenomenon. However, some scientists these rumors and speculation has been criticized.