On the Rover «Chang'e 3» photo of the moon I saw the silhouette of a humanoid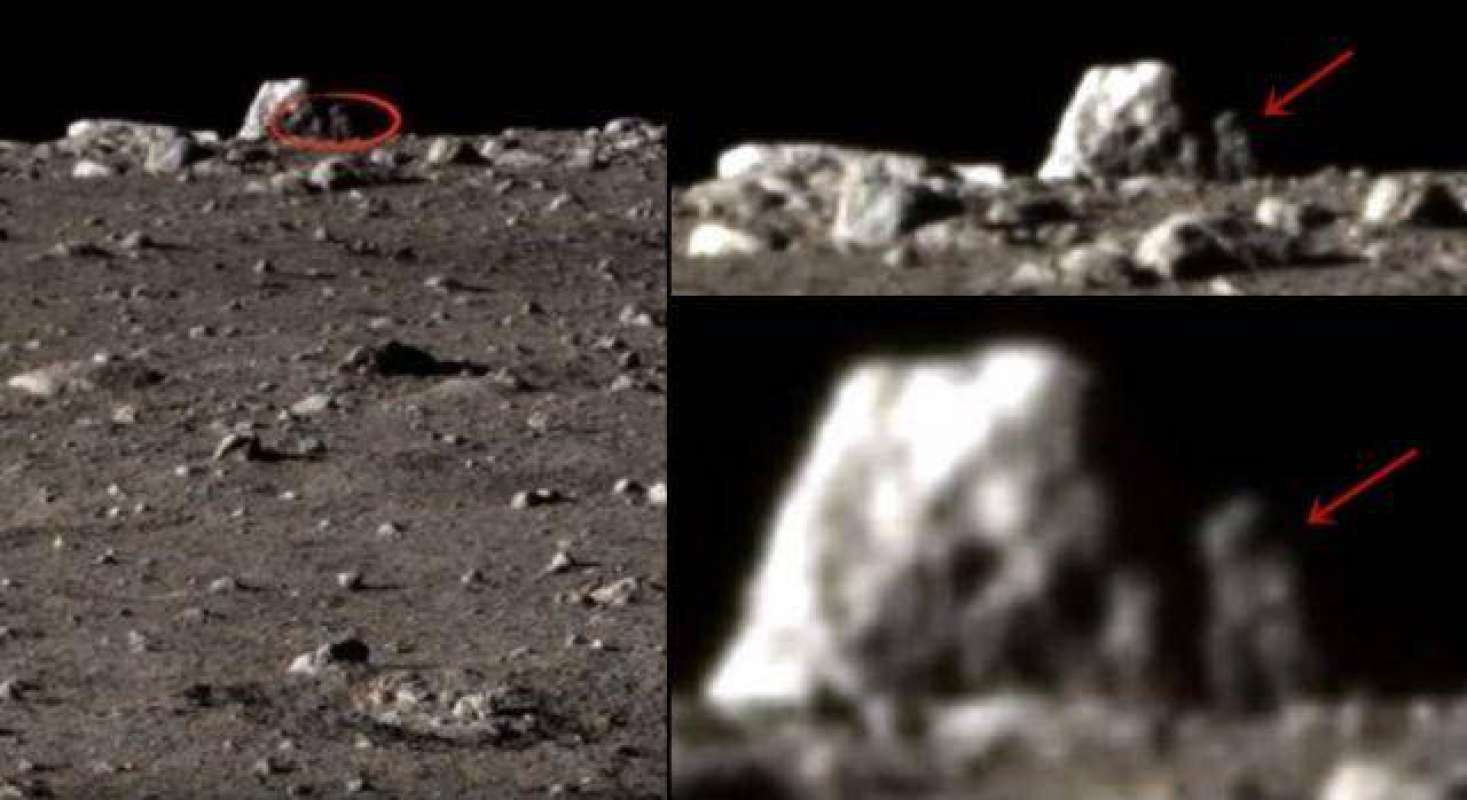 Rover «Chang'e» was transferred to a large number of images of the lunar surface. On one of these ufologists discovered the silhouette of a humanoid creature. Many noted that, if a person has imagination, one shown in the photo of the stones may seem to be a statue of a humanoid. The device employs a research team from the China national space administration.
Explain that the Rover was landed on the lunar surface on December 14th 2013, but at the time few knew whether he was able to sleep there, and if he is there at all. In the end, the machine was handed over to researchers a lot of pictures with good quality. The user popular «Youtube», nick «Streetcap1», made a statement that one of received from the above-mentioned apparatus pictures, he noticed a very interesting phenomenon.
He long watched the scenes and came to the conclusion that close to the rock because there is an object, the silhouette resembling a humanoid. In most people commented that the similarity of the silhouette with boulders only partially. At the same time the figure itself for many seemed unnatural.
That's such interesting information, provides the Rover with full of mysteries of the moon. Does this picture about the presence of alien creatures, unknown. While we see only controversy, intrigue, and investigation. But the facts are these images make you think. Skeptics always refer these facts to the overly broad imagination, or the distortion in the graph. Who knows…